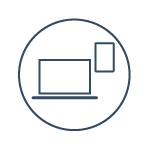 WEB DESIGN / WEB DEVELOPMENT
create a website that provides a sneak peek into your effective services and attract visitors.
GRAPHICS / BRANDING
creating visual identities that speak your voice!
HOSTING / MAINTENANCE
a reliable web hosting and maintenance service are all you need to create the perfect platform your clients can trust.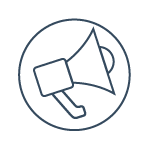 SOCIAL MEDIA MARKETING
build your client base and gain loyal brand followership with an engaging social media campaign. with an effective social media strategy, you can cement relationships critical to your long-term growth.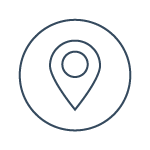 LOCAL SEO
Using various analytics, we analyse the keywords internet users enter into search engines when searching for your products. In addition, we analyse their demographics as well as their location. With this knowledge, we take the services you offer to their doorstep.
SEO
Propel your website to the pinnacle of Search Engine Result Pages with effective Optimisation strategies! Get a surge of web traffic and increase revenue in multifold!
01. Connect
Contacting us indicates that you are ready to take your company to the next level. We listen carefully to your IT challenges and the results you aim to achieve.
02. Proposal
Our experts meet to draw up a foolproof plan to your challenges. We put together a proposal containing the plan and cost estimate.
03. Research
We embark on gathering the information and contents pivotal to getting exceptional results.
04. Action
From web or graphics design to website optimisation, we put into action a tailored plan certain to catapult your company to global prominence.
05. Feedback
As a policy, we keep you apprised of new developments. In addition, we get feedback from you to ensure the best outcome. On completion of the website, you further get to do a test drive for possible adjustment.
06. Launch
We go live with the project!
07. Result
With the reliable website, strong brand and the highly optimised contents, you witness an unprecedented growth in revenue!
08. Support
It doesn't end with the result. We come up with new strategies and provide constant adjustment to meet up with the ever-changing digital world.